18,000+ companies worldwide trust NAKIVO Backup & Replication to protect their IT infrastructures

Comprehensive Feature Set
NAKIVO Backup & Replication is a comprehensive backup and disaster recovery solution for SMBs and enterprises. The solution delivers an extensive feature set to boost data protection performance, automate disaster recovery and fit your data protection budget.
Powerful backup for VMware vSphere, Microsoft Hyper-V, Nutanix AHV, Amazon EC2, Linux/Windows physical servers and workstations, Microsoft 365 (Exchange Online, OneDrive for Business and SharePoint Online), Oracle Databases. Streamlined data protection with policy-based jobs.
Send backup and backup copies off-site, to tape or a public cloud (Amazon S3, Wasabi, Microsoft Azure). Ransomware-proof backups with Amazon S3 Object Lock support. Instant verification of VM backups and replicas. Non-disruptive disaster recovery testing.
Global deduplication, adjustable backup compression, automated swap data exclusion, support for deduplication appliances such as EMC Data Domain, NEC HYDRAstor, HPE StoreOnce and others.
Incremental backup with native change tracking technologies (CBT, RCT, CRT). LAN-free data transfer and network acceleration. Up to 2 times better performance when installed on a NAS device. Lower snapshot overhead with replication from backup. Backup from Storage Snapshots (for VMware vSphere VMs hosted on HPE 3PAR devices).
Granular restores of VMs, files, application objects, even across platforms. Instantly recover physical machines from backups as VMware vSphere VMs, or perform safe and reliable physical-to-virtual migrations.
Near-real-time VM replication. Automated disaster recovery workflows for planned or emergency failover, failback and datacenter migration with one click.
Robust Protection
NAKIVO Backup & Replication provides robust and reliable backup for VMware vSphere VMs, Microsoft Hyper-V VMs, Nutanix AHV VMs, Amazon EC2 instances, Windows/Linux physical machines, Microsoft 365 Exchange Online mailboxes, OneDrive for Business files and SharePoint Online sites, along with Oracle Databases via RMAN. Keep your backups and backup copies on premises, offsite, on tape or in a public cloud (Amazon S3, Wasabi, Microsoft Azure) for even more reliable data protection. Make your backups and backup copies immutable with the Amazon S3 Object Lock functionality to protect data from ransomware, accidental data deletions or overwriting. Fully automate core data protection tasks such as backup, backup copy and replication with policy-based jobs.
Outstanding Performance
NAKIVO Backup & Replication delivers the highest levels of performance for backup, replication, and recovery while preventing your backup operations from consuming all of the available bandwidth. With Advanced Bandwidth Throttling, you can set global or per-job rules to limit bandwidth consumption, offloading busy networks and speeding up business-critical applications. LAN-Free Data Transfer and Network Acceleration enable up to 50% network load reduction and up to 2 times higher data transfer speeds. The Replication from Backup feature allows you to offload your production environment by eliminating snapshot overhead during replication workflows. Backup from Storage Snapshots allows you to reduce the impact of data protection activities on your production environment by creating VM backups and replicas from HPE 3PAR snapshots.
Powerful Multi-Tenancy for MSPs and Enterprises
Multi-tenancy in NAKIVO Backup & Replication allows you to create, manage and monitor multiple tenants from a single pane of glass. Tenants are MSP clients or different departments or branches in a large enterprise. Tenants can use the Self-Service Portal to perform backup, replication and recovery jobs while being isolated from each other's environments. This feature offers flexible role-based access control (RBAC) and resource allocation to assign resources (such as hosts, clusters, Backup Repositories and Transporters) to tenants. In addition, the solution supports backup/recovery of VMware Cloud Director objects, including vApps and VMs. The Direct Connect feature allows MSPs to establish secure connections to the remote environments of their clients over a single port without the need for a VPN connection.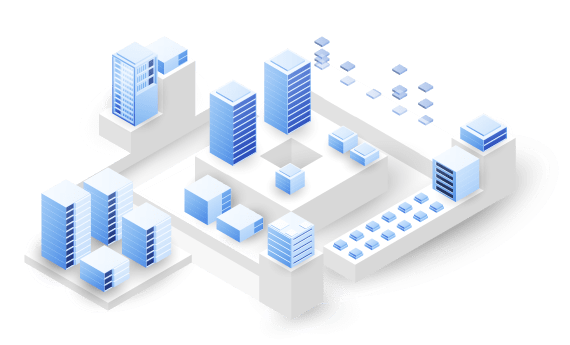 Efficient Data Size Reduction
By default, all backup jobs are incremental and transfer only changed data, which helps save space in the target repository. NAKIVO Backup & Replication automatically deduplicates backups and compresses each data block to minimize the amount of occupied space. Unnecessary swap data is automatically skipped during backups. Along with these features which deliver up to 10 times reduction in storage footprint, NAKIVO Backup & Replication supports industry-standard deduplication appliances such as NEC HYDRAstor, Dell EMC Data Domain and HPE StoreOnce allowing for enterprise-grade deduplication ratios.
Highly Reliable Data Protection
Store your backups and backup copies locally and off-site following the 3-2-1 backup rule. NAKIVO Backup & Replication allows you to copy your backups to tape quickly and seamlessly for long-term storage or archiving. NAKIVO Backup & Replication can near-instantly verify your VM backups and replicas right after the job completion. Perform self-backups to keep the system configuration safe (including inventory, jobs, schedules, preferences, etc.). With role-based access control (RBAC), you can assign unique sets of permissions to local or Active Directory users, improving visibility and control over your data protection activities.
Disaster Recovery Orchestration
Site Recovery allows you to create automated disaster recovery workflows and perform scheduled testing without disrupting the production environment. Once a recovery workflow is set up, you can perform planned failover, emergency failover, failback, and data center migration with just one click. Custom recovery workflows can include steps for graceful shutdown of source VMs, final VM replication, replica VM re-IP according to predefined rules, network mapping, staged power-on of replica VMs, custom scripting, email notifications, etc. Create a single recovery workflow for an entire organization, or multiple workflows for individual departments or branch offices.
Near-Instant Recovery
NAKIVO Backup & Replication allows you to easily restore VMs, files and application objects directly from compressed and deduplicated backups. With Instant File Recovery to Source, you can recover individual files to the original or a custom location. For reliable protection of multi-hypervisor environments, NAKIVO Backup & Replication includes Cross-Platform Recovery for easy export and recovery of VM backups across virtualization platforms. Run VMware VMs from physical machine backups for testing purposes or seamless physical-to-virtual migrations.